The Artificial intelligence

that multiplies your conversions.

Pleasepoint is a machine learning platform that segments your CRM customers with purchase predictions per customer and personalizes your digital marketing at scale.
Discover growth opportunities hidden in your customer data.
Pleasepoint's artificial intelligence helps you to segment your customer database easily based on financial criteria, purchasing propensities and personalized recommendations.
Customer Lifetime Value
It allocates each client in the proper CLV segment and progressively increases the purchase levels of each segment.
Buyer-Persona profiles
It uderstands the purchasing preferences and propensities of your customers and it creates relevant campaigns for each profile.
Recommendations one-to-one
It recommends the most relevant products for each customers in real time and increases your sales conversions. Available for your CRM and via API.
Multiply your email marketing sales and recover inactive customers.
Personalize your email marketing campaigns by Customer Lifetime Value and Buyer-Persona segments to make them more efficient and profitable.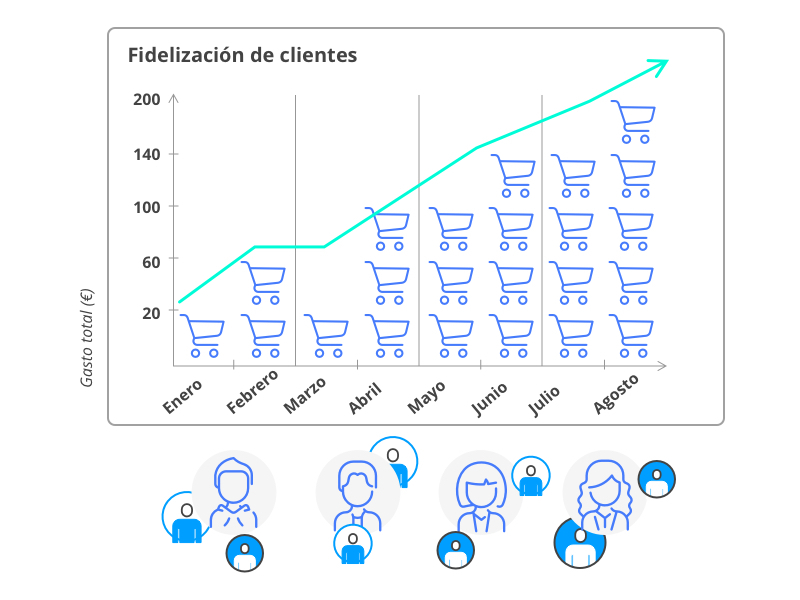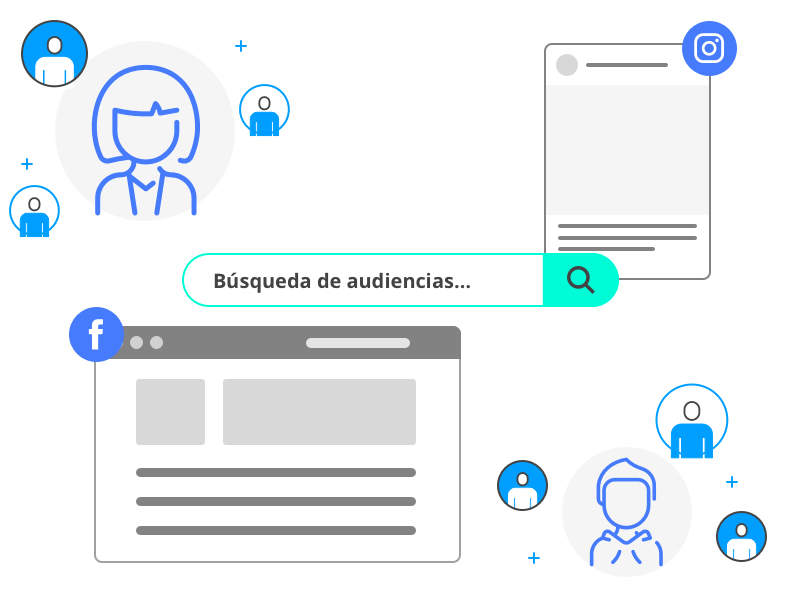 Get the best audience for your social media advertising.
Pleasepoint generates lookalike audiences for make your recruitment and remarketing campaigns more relevant and with a better conversion.
Personalize the product recommendation for your eCommerce.
Multiply your eCommerce sales conversion recommending the most relevant products according to the customer purchasing propensities.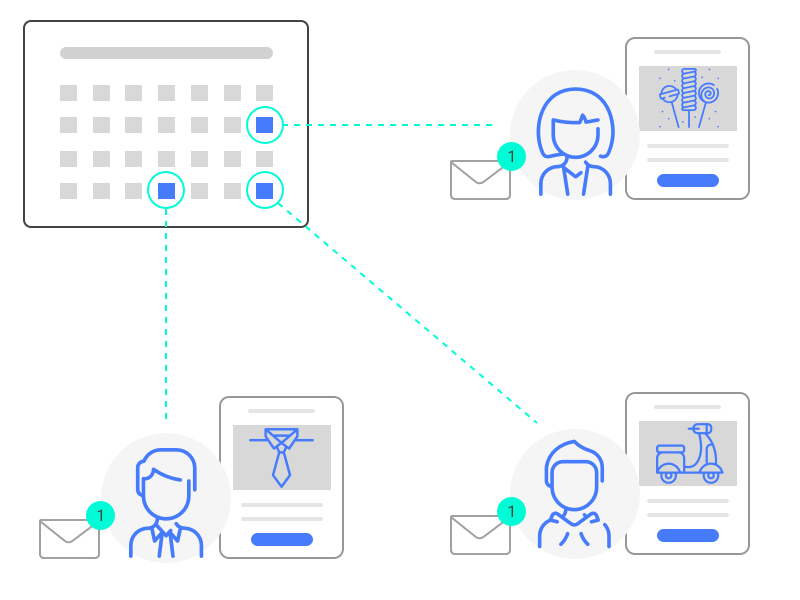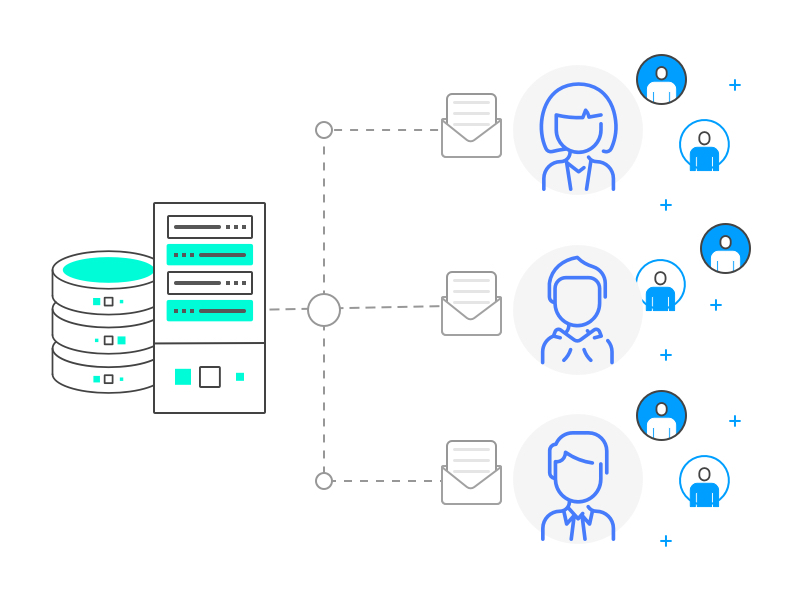 Personalize customer journeys in your emails, SMS or push notifications.
Multiply the conversions of your notifications with personalized and relevant messages and contents.
Exploit data for a better product design and purchasing strategy.
Get a more accurate product strategy with a deep knowledge of your customer profiles.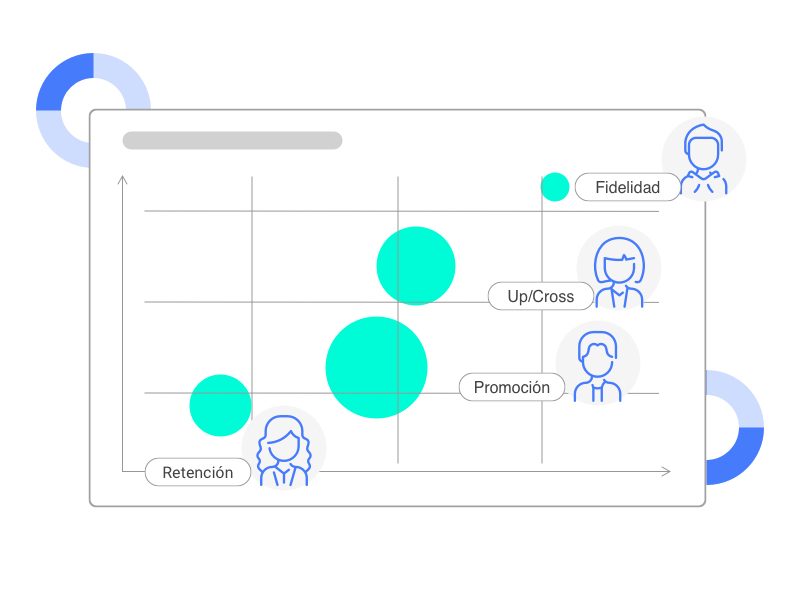 Marketing and analytics services with all the power of the Artificial Intelligence.
Pleasepoint is the solution that segments customers, personalizes campaigns and recommends the best products at any time increasing sales conversion. We adapt the services to your needs.
Customer Intelligence analysis
The first step allows you to know your customers in-depth with CLV segments and buyer-personas through a personalized report for you.
CRM enrichment
CRM integration and periodic update of the CLV and Buyer-personas segments through data extensions.
Management of personalized email marketing
Planning, design and management of hyper-segmented email campaigns with high conversion and recovery of inactive customers.
Lookalike ad audiences generation
Creation of segmented lists to build lookalike audiences for your Facebook and Instagram campaigns to improve performance.
One-to-one product recommendation
Integration of the one-to-one personalized product recommendation for all your channels using your CRM or via API.
Business Intelligence
Planning and management of your personalized marketing strategy in all your sales channels, design and product purchases.
Start now to segment and personalize your communications with Artificial Intelligence.
Request information now and get a client intelligence report of your business completely free of charge.